Make an Impact and Expand Your Horizons through MEDLIFE Service Learning Trips!
A Service Learning Trip with MEDLIFE allows you to spend a week volunteering in low-income communities in Peru, Ecuador, or Costa Rica. Throughout the experience, you'll learn about poverty, international development, and global health in Latin America.
What makes an SLT unique?
Hands-On Medical Experience: Gain valuable hands-on experience in healthcare settings, allowing you to observe medical professionals and contribute to real-world healthcare initiatives.

Meaningful Impact: Joining a Medlife Service Learning Trip means more than just a one-week visit. Our follow-up care program ensures that your contributions lead to lasting change, making a positive and sustainable impact on the local community.

Personal Growth: Challenge yourself by stepping out of your comfort zone, developing teamwork and leadership skills, and building a greater sense of empathy and compassion.

Resume and Skill Enhancement: Enhance your resume by showcasing your commitment to service, global health awareness, and teamwork, while also developing communication and problem-solving skills.
Get your free SLT brochure!
Enter your email below to receive your free Service Learning Trip brochure (SLTs are for volunteers who are 18+. For high school students, we recommend you download the High School SLT Brochure here):
Hear it From MEDLIFErs
The SLT is also a crucial starting point for the MEDLIFE Movement, as it provides an educational opportunity for our volunteers to learn more about living a life in extreme poverty and how MEDLIFE approaches the issues our partner communities face.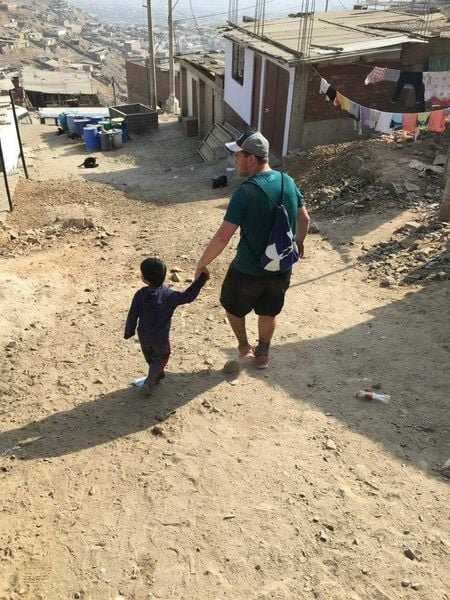 Leading an on-campus Chapter and participating in one of MEDLIFE's Service Learning Trips to Lima has hands down been the most life-changing experience of my life. The eye-opening opportunity brought to light the consequences of income inequalities in Peru, and the privilege I have of living in Canada. The connections I made through MEDLIFE and the people I met on my trip influenced my decision to pursue an additional degree in International Economics and Development (which will require an extra year of studies), paving the way to a career in sustainable economic development.
Kevin | University of Ottawa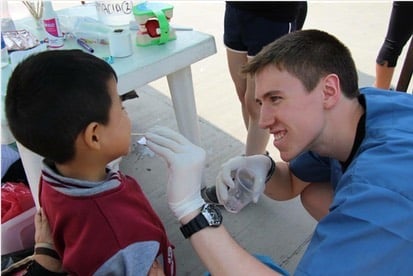 Traveling to Lima, Peru on a MEDLIFE Service Learning Trip has been one of the best experiences during my time at U of T. Initially, I was very apprehensive about going, not knowing anyone on the trip. However, I quickly met a few people who turned into some of my best friends. It was an extremely eye-opening experience for me; witnessing the sharp divide between wealth and poverty that exists in Lima was astounding.One of the biggest things about MEDLIFE that drew me to it was its focus on education and development. MEDLIFE emphasizes the importance of educating people and developing sustainable infrastructure to promote lasting change in healthcare and medicine. MEDLIFE's Follow-Up Care Program and numerous development projects are shining examples of this.I would encourage anyone who is on the fence about going on a trip to go for it. You never truly understand the impact of poor healthcare access until you go and see it with your own eyes.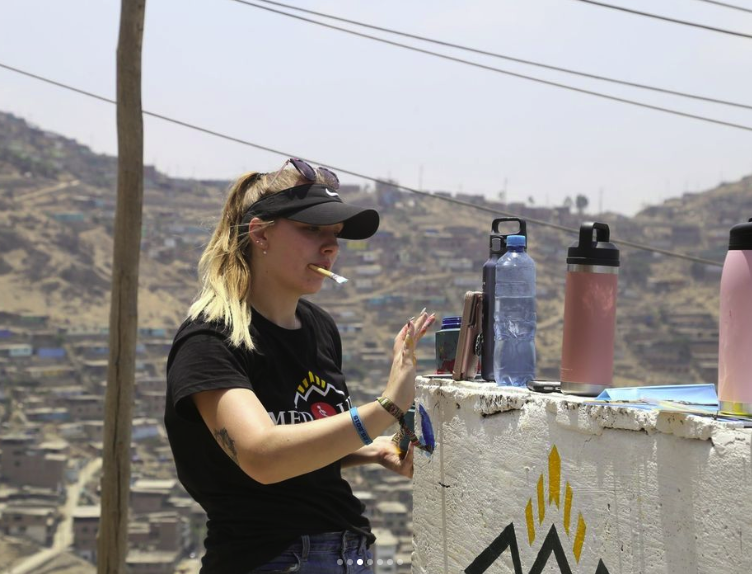 The SLT has given me a couple of things. First is the experience. It also gives me an excellent perspective so I can see how different cultures and different areas are outside of my hometown and where I go to school. It doesn't matter if you're in the medical field or not. It's a great way to show support and make a difference in people's lives. The MEDLIFE staff are super helpful when it comes to showing you around. You don't have to know anything about medicine. They walk you through it. And it's just a really great experience.